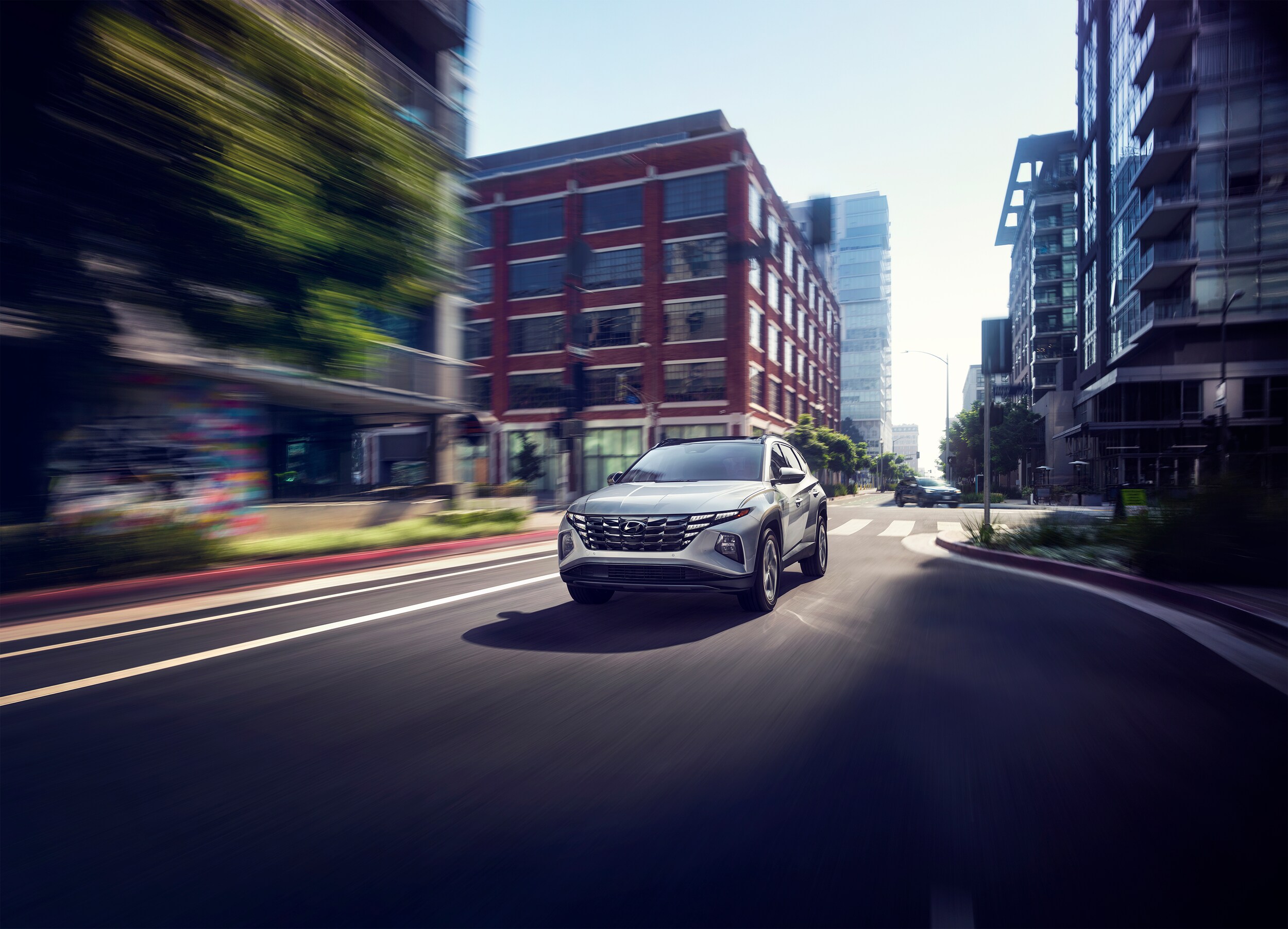 We've noticed more drivers buying crossover SUVs in Terrell, TX, and we see that firsthand with the number of drivers interested in the 2022 Hyundai Tucson. This SUV is the ideal vehicle for the modern world thanks to how well it adapts to your changing needs and the number of cutting-edge features in it. We believe that the new Hyundai Tucson is one of the great crossover SUV deals in the area, and we're ready to highlight all that this new Hyundai SUV offers! Read on to get more info.
What to Expect from the 2022 Hyundai Tucson for Sale
The 2022 Hyundai Tucson builds upon past generations of this model to perfect the crossover SUV style. The exterior has plenty of style and premium materials to help it stand out, while the cabin focuses on open space and comfort. The engineering of the new Hyundai Tucson is another highlight of its versatility as this is a sporty SUV that won't have to constantly be at the pump.
Drivers will get even more from the 2022 Hyundai Tucson for sale at our dealership as it's a great value thanks to its features. The standard 8-inch touchscreen includes wireless Apple CarPlay and Android Auto, and there are LED headlights standard, too. Car shoppers will have standard driver-assist technologies such as Lane Keeping Assist and Forward Collision-Avoidance Assist. If you want more amenities, other Hyundai Tucson trims include everything from a hands-free liftgate to ambient lighting to a Bose audio system!
Get More Details of This New SUV at Our Terrell Hyundai Dealer!
There's a lot more to learn about the new Hyundai Tucson for sale at our dealership, and we'd love to talk with you about this crossover SUV. We can tell you about 2022 Tucson deals and help you compare this Hyundai SUV with other options on the market!